Winery
Every wine has it's maker, ...created in perfect harmony with nature
Birgit Eichinger, as a winemaker, exercises great care, consistency and flair, while being deeply rooted in her homeland – the Kamp Valley. Her wines are the embodiment of elegance and strong character. Great wines are close to Birgit's mind and heart. She stands for progress not stagnation and individualism instead of mainstream. She finds her inspiration and support from her husband, Christian and daughter, Gloria.
Success requires space for growth. Since it's beginnings in 1992, the winery has enjoyed continuous growth and currently boasts a total 15 hectares of prime Kamptaler vineyards. She is also a member of the renowned close-knit network of '11winemaker women'. The network enables them to exchange know-how and experiences. They push each other to their limits and to think outside the box, setting cutting-edge standards in vinification. As an added the bonus, they have all become great friends. She is also a member of the eminent 'Österreichische Traditionsweingüter' (ÖTW). The ÖTW is a union of some of Austria's best wineries, which classify their vineyards and have created the first catalogue of prime sites 'Erste Lagen.
Group, Club, Friends, A common fate ...
... Each of these words only scratches the surface of what characterises this group of women and what their wines stands for. Birgit Eichinger has been a founding member since 2000. It is especially important to this group of winegrowers to join forces and every time they meet, to strengthen the bonds of friendship, provide invaluable input and empower each other. "Together, we taste wines, we discuss, we organise and above all, we have a good time."
On a regular basis, the wines are presented together. Once a year they travel to different wine regions in Europe, which not only broadens their horizons but also allows them to enjoy a bit of joie de vivre that comes good wine, something on which they all agree.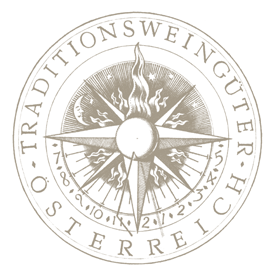 Further development of the 'Prime Vineyards'
Is crucial to us. In 1992 a small number of flagship wineries from the Danube region, decided to dedicate special attention to an important topic: they wanted to find out what the correlation is between vineyard locations and the quality and characteristics of the wine.
The club has grown and today it consists of 26 members, however the classification of the vineyards stays the top priority. Fact remains you simply don't always get the same quality if you plant the vine anywhere. They are committed to continue this search and work actively with work in progress, where they are able to combine all our current findings and experiences.